Upstander community chat
We're really excited to invite you to join our Upstanders community chat.
The Upstander community chat is a brand-new online space where you'll be able to connect with other Upstanders, build relationships nationally, share ideas, and get grounded in our fight to stop Trump's corporate coup.
Click here to connect with other Upstanders on our community chat platform.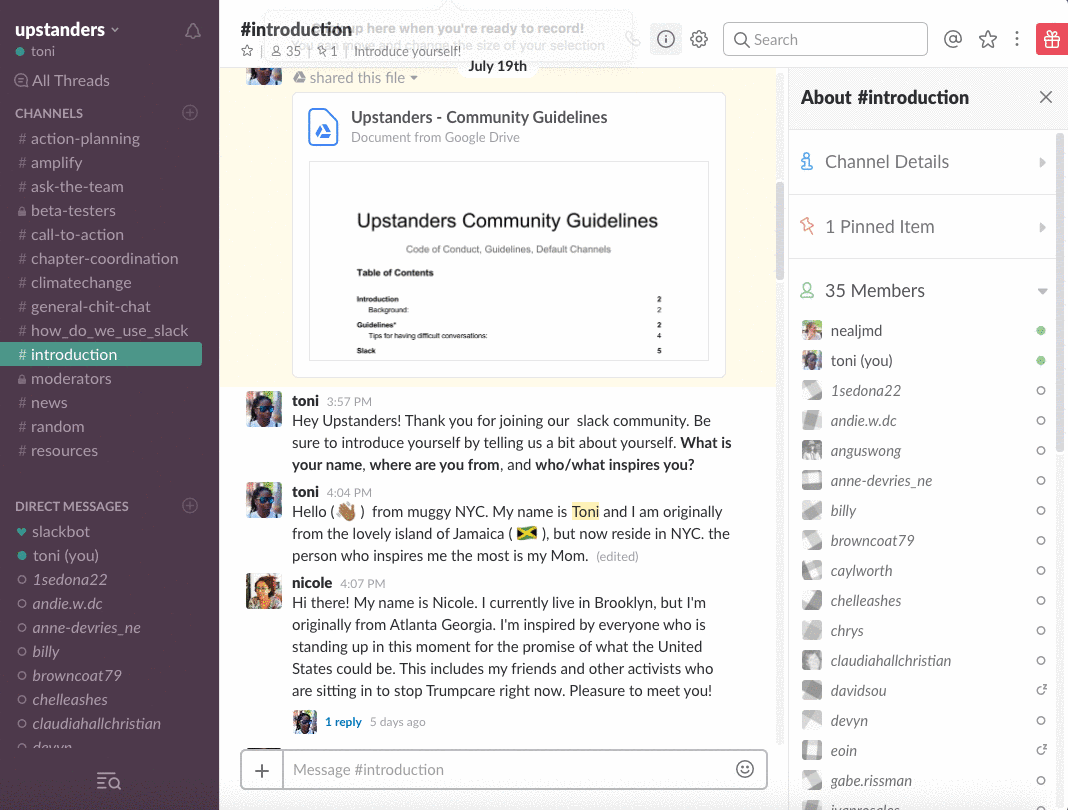 We've built the Upstander Community chat room on Slack — an innovative messaging platform that allows you to chat one-on-one, or in groups with other members, organize meetings, and share documents for easy collaboration.
Right now, our communities, and planet are under attack. But we cannot give into fear. There is power in numbers — and creating this online Upstanders community is a new, innovative, and revolutionary way to connect us all in this fight for the planet and future we want.
In our Community Slack, we want you to share your boldest ideas, tactics, and dreams of the future you're fighting for, as you work together with other Upstanders to make that future possible.
The unprecedented attacks being waged by Trump and his cronies needs all hands on deck and a bold approach to stop this corporate coup. That's why we're doing something we've never done before, and created this space to give you the opportunity to connect with other changemakers. With your talents, willingness to fight and share innovative tactics with each other, we'll learn lessons along the way to retool and make every action and collaboration, better than the last.
So we hope you take the next step, and connect with other Upstanders in our online Slack community. All you need to do is enter your email address and you will receive an auto invite sent straight to your inbox from the Upstanders Team.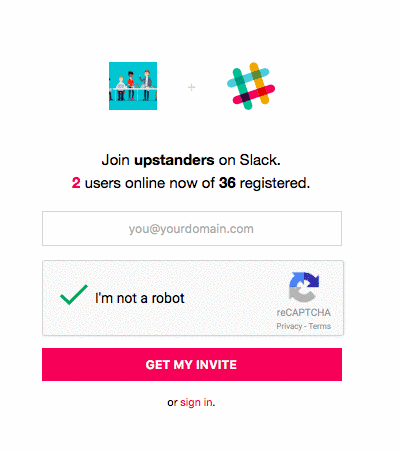 Be sure to confirm your sign-up by clicking on the confirmation link and you're all set!
Join the Upstanders Slack and connect with other Upstanders.
Looking forward to chatting with you online!
Toni, Nicole, and the Upstanders Team