Hillview Drive: OSF and ART, Peter Finkle
A story about OSF and ART as I walked Hillview Drive.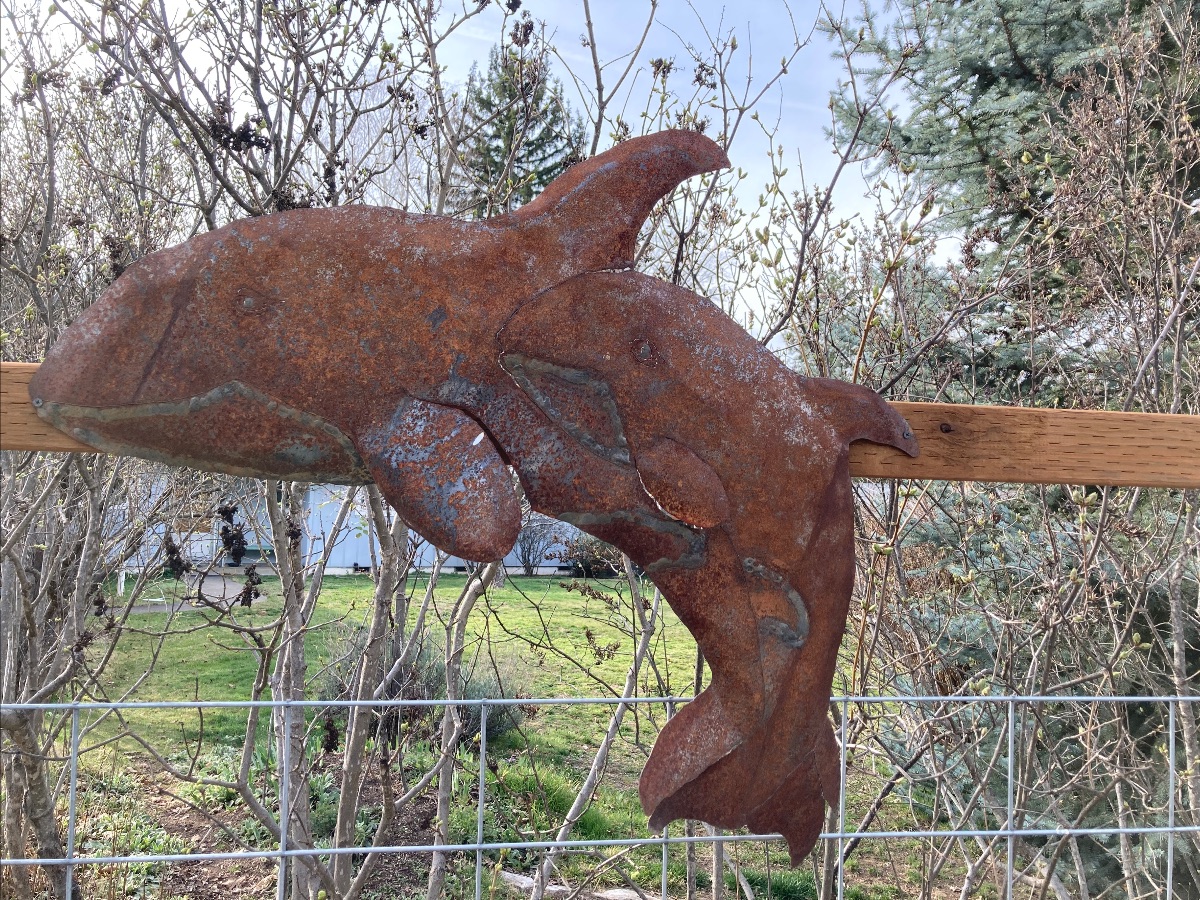 This subtle but lovely sculpture on Hillview Drive caught my eye. Homeowner Keith told me he worked for 20 years at the OSF Scene Shop. He found this pair of whales (look closely) one day in the recycled metal scrap pile behind the old Scene Shop. Too beautiful to leave there, he brought it home and gave it this place of honor. (photo by Peter Finkle)
I asked Keith if he knows Annette Julien, who has worked for OSF as a props master for many years. He replied, "Of course I know her." But he didn't know that I wrote a photo essay about Annette's public artwork for the City of Ashland. See below for a link to my photo essay.